Finding the Perfect Wedding Makeup Artist Near You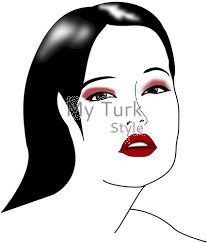 Finding the Perfect Wedding Makeup Artist Near You: Elevating Your Bridal Beauty
Introduction
Your wedding day is a treasured moment, and ensuring that you look and feel your best is of utmost importance. A skilled wedding makeup artist can transform your natural beauty into something extraordinary, enhancing your confidence as you embark on this new chapter. Discovering a wedding makeup artist near you who understands your vision and style can be a game-changer for your special day.
The Power of a Wedding Makeup Artist
Crafting Personalized Bridal Beauty
A wedding makeup artist is not just a professional with brushes and palettes; they are a creative force that collaborates with you to craft your desired bridal look. Their ability to listen to your preferences, understand your personality, and translate those elements into a makeup style that aligns with your vision is what sets them apart.
Enhancing Your Features, Elevating Your Confidence
The artistry of a wedding makeup artist lies in their ability to enhance your features while maintaining a harmonious balance. They emphasize your natural beauty, ensuring that you feel like the best version of yourself. The confidence that radiates from a well-executed bridal look is immeasurable.
Searching for Your Ideal Wedding Makeup Artist
Exploring Local Options
Begin your search for a wedding makeup artist near you by exploring local options. Utilize online platforms, such as search engines and social media, to find professionals in your vicinity. This allows you to gauge their styles, portfolios, and client reviews from brides who have walked down a similar path.
Refining Your Choice Through Consultation
Once you've narrowed down potential wedding makeup artists, schedule consultations. This step is crucial as it gives you the opportunity to communicate your preferences and assess whether the artist aligns with your vision. During the consultation, ask about their approach to different bridal styles, their availability on your wedding day, and any specific requirements you have.
The Beauty Experience on Your Big Day
Preparing for Perfection
On your wedding day, the wedding makeup artist's journey begins with meticulous preparation. Skincare routines lay the foundation for flawless makeup application, ensuring that your face is a canvas of radiance. This preparation ensures that your makeup not only looks stunning but also lasts throughout the celebrations.
Transforming Dreams into Reality
As the wedding makeup artist works their magic, you'll witness the transformation from ordinary to extraordinary. Their expertise shines as they expertly blend colors, highlight features, and create a look that complements your attire, venue, and personal style. This artistry is a harmonious fusion of your vision and their creativity.
Capturing Emotions and Memories
A Visual Expression of Love
Weddings are emotional affairs, and a wedding makeup artist has the ability to capture those sentiments through their craft. Every brushstroke is a brushstroke of emotion, reflecting the joy, love, and anticipation that define your special day. Their artistry ensures that your makeup resonates with the emotions of the moment.
Beauty That Lasts Through the Celebrations
Wedding celebrations in your area might span hours or even days. A skilled wedding makeup artist uses techniques and products that withstand the test of time, ensuring that your bridal look remains as radiant during the last dance as it was during the first moments of the ceremony.
Unveiling Confidence and Elegance
A Confident Gaze
The moment the mirror reflects your final bridal look is one of excitement and awe. The wedding makeup artist's creation isn't just makeup; it's a reflection of your inner confidence. As you see yourself in the mirror, you'll experience a newfound poise and elegance that elevates your entire demeanor.
Walking Down the Aisle with Grace
Walking down the aisle is a moment of grace and significance. Your wedding makeup artist's work shines as you take each step, exuding elegance and charm. The makeup complements your attire, enhancing your overall bridal beauty.
Your Bridal Beauty Ally
In the journey towards your wedding day, a wedding makeup artist near you is your ally in enhancing your beauty and confidence. Their mastery of makeup techniques, combined with their ability to understand your preferences, results in a bridal look that resonates with your unique style. From consultation to the final reveal, a wedding makeup artist is there to ensure that you radiate with beauty and elegance as you step into this new chapter of your life.